TOP CITY DESTINATIONS FOR EFL TEACHERS
Join a global community of over 200,000 TEFL teachers working throughout the world! Enrol me!
Often when we daydream think about possible TEFL jobs that await us, our minds will wander to tropical beaches, crystal-clear, blue seas and funky-coloured cocktails. For some reason, the idea of paradise, for many people, is intrinsically linked to a beach.
Now there's nothing wrong with that, of course, and there are many TEFL positions which will satisfy your desire to live in a tropical paradise, but what about those of us who enjoy living in the city? The hustle and bustle, the bright lights, the nightlife…there are so many reasons to enjoy living in a city, least of all the fact that you won't be sandy all the time.
So for those of us who are looking for our next TEFL adventure in a big city, here are the top destinations you should consider:
Bangkok
Thailand. The Land of Smiles. A country of gorgeous beaches, friendly people and mouth-watering food. But also a country with one of the most vibrant and energetic capitals. Bangkok is a city like no other, with skyscrapers and temples side by side, world-class restaurants and clubs, and shopping to satisfy even the most die-hard shopaholic. With loads of public transport options available and a city that's relatively easy to navigate (though the traffic can be a bit of a pain), living in this big city is not in any way daunting.
Shanghai
There is no doubt that China remains one of the powerhouses of EFL and the job market there is only getting bigger and more and more EFL teachers are looking there for their next job. There are loads of small villages you may find yourself in but if you're looking for a city, look no further than Shanghai. It may not be the capital, but Shanghai definitely competes with Beijing to be the city to visit when in China. With an interesting mix of ancient Chinese and French architecture and buildings of the future, Shanghai is an interestingly beautiful city – one where you will want for nothing, no matter if you prefer the traditional or the super modern.
London
Aaah, the Big Smoke. The heart of the United Kingdom but an undeniable melting pot of nationalities from around the world. Of course we understand the climate may not be the most appealing, but what London lacks in sunshine it makes up for in style, culture and street cred. What's so great about London is its ability to proudly hang on to its history while at the same time make a name for itself as a forward-thinking, thoroughly modern destination.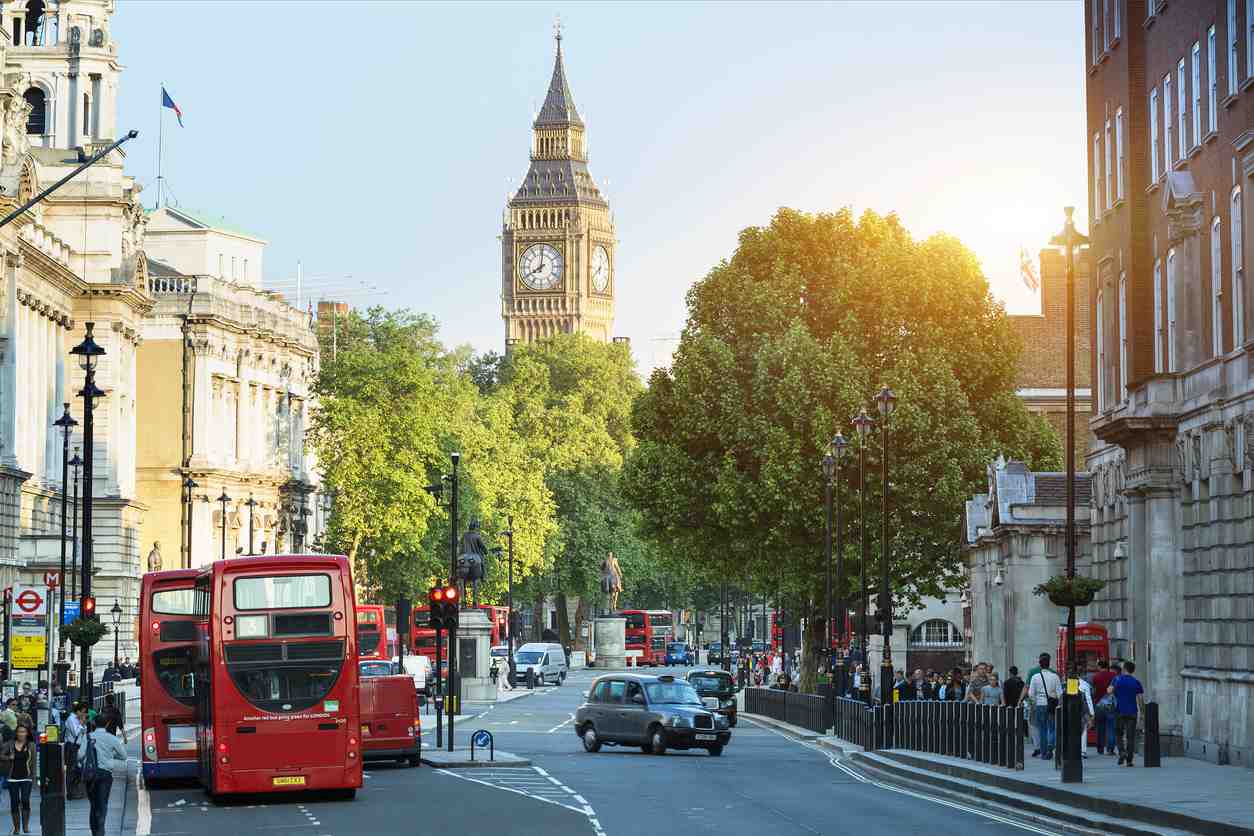 Barcelona
Spain is always going to make it onto these lists, for so many reasons, but Barcelona is probably the top reason. Not a big city in the traditional sense – not too many high-rise buildings here – Barcelona has all the offerings of a big city and all the charm of a Spanish city. Lively, multicultural and historical, Barcelona is nothing if not colourful. If you thought New York was the city that never sleeps, then Barcelona is a certified insomniac.
Dubai
Dubai may not be the first place that comes to mind when you think of a big city, but that's exactly what it is – a vibrant city that just happens to be in the middle of a desert. If it's skyscrapers, amazing restaurants, nightlife and endless shopping you're looking for, then Dubai is the answer. If you're feeling a bit anxious to immerse yourself in such a different culture, rest assured there is a thriving expat community who'll be able to show you just how much fun living in Dubai really is. And let's not forget how much you'll be earning!
So maybe you should rethink your idea of spending your weekends in a swimsuit and instead consider one of these awesome cities for your next TEFL adventure. Cities are where the pounds are, after all, and the beaches will always be there for holidays.
Accreditation Partners
The TEFL Academy was the world's first TEFL course provider to receive official recognition from government regulated awarding bodies in both the USA and UK. This means when you graduate you'll hold a globally recognised Level 3 (120hr) Certificate or Level 5 (168hr) Diploma, meaning you can find work anywhere and apply for jobs immediately.
You have added to your cart: